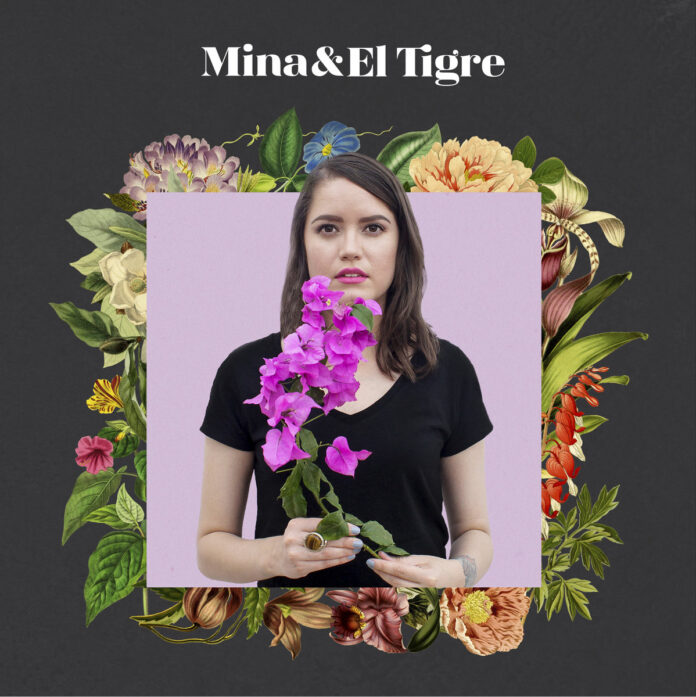 With her own style, "Mina & El Tigre" by the artist and composer Inés del Palacio, in a short time she has earned respect and affection in Durango
In the north of Mexico a few years ago a musical project emerged with a force that in a short time gained respect and affection in the local scene of Durango, " Mina y El Tigre " in charge of the singer, songwriter, and guitarist, Inés del Palacio.
With a combination of dream pop and experimental rock, the Duranguense has conquered stages throughout the north of the country by participating in state and national festivals. At present his voice is considered one of the most beautiful and valuable that the entity offers.
Their presentations are, in short, an experience that must be lived in their own flesh since the music of Mina & El Tigre plays with the perception of the environment and the very existence of the listener. In an interview for El Sol de Durango, Inés shares the story behind her musical project.
As a child she always had a special connection with music, this despite the fact that no one in her family was dedicated to it, "I really liked listening to music and I felt very close to certain styles that my parents used, especially I liked music. from my dad".
Music: reflection of my inner world
The turning point for her was when she began to get involved in music classes, more or less when she was studying in high school and they led her to know more about this art, where she was given the opportunity to explore that art and discover that she had talent and I wanted to exploit it to the fullest.
Years later he began to attend the choir of the Higher School of Music of the Universidad Juárez del Estado de Durango (UJED), an experience that allowed him to have a broader view of music.
However, despite her passion, Inés decided to study psychology, a stage that allowed her to discover a part of her project, because in her songs she combines both activities, "for me, music and psychology go hand in hand, both enrich me in this path".
Once he finished his undergraduate degree, he finally became fully involved in the artistic world. Throughout the process, the young woman always had the support and backing of her family, "they even bought me my instruments and they never told me not to dedicate myself to music. And in the end they are my biggest fans," she said proudly.
Mina & El Tigre
According to Inés, her vocal style is highly influenced by the stage in which Fanny Anitúa participated in the choir, "this experience gave me a vision of what I wanted to do with my music. In addition to some genres and friendships".
She began with covers of songs from Soda Stereo, to Björk, at the same time that she got involved with friends' projects, while working on polishing her own style.
Mina & El Tigre was born as a need for Inés to explore the soloist part. But like any artist, his music evolved and in this search he began to accompany his project with instruments other than the guitar, by involving rhythmic bases and synthesizers.
Currently the Duranguense lives in Mexico City, and has the objective of releasing her first ep with six songs alongside musicians like Javier Calderón, who is a guitarist and producer; José Martínez on drums; Uriel Orosco and Jan Zaragoza, as keyboardist.
Mina & El Tigre is a project one hundred percent Duranguense that was born as a need for Inés to express herself, which is worth following and giving herself the opportunity to know. If you are interested in following this musical project more closely, click here .
Source: elsoldedurango.com.mx