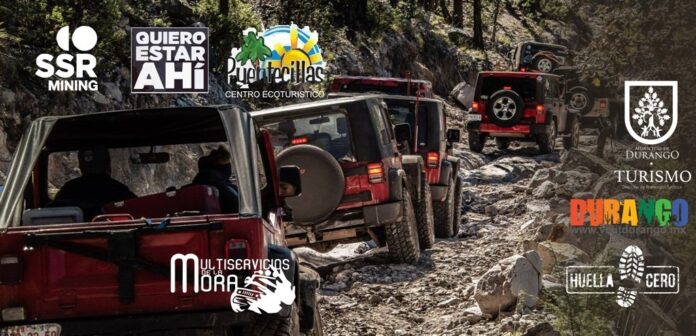 We are Ruta Durango Mazatlan 4×4 with a professional environment with the experience of 7 annual events, we have a completely family atmosphere and experienced jeepers where the security of stability in the organization of the event. We are the entire team of Staff from Durango of the Club Jabalies 4×4, which is 18 years old with the enthusiasm of making the beauty of our State known.

The route with the most incredible landscapes in 4×4 four-wheel-drive vehicles from the City of Durango to the Beaches of Mazatlán in order to promote tourism in the state both in the capital and in various Municipalities through which the route will be traveled, making the convocation at national and international level in the States of the Country and the USA.

It takes place for 2 days, in this year 2021 with 2 editions, the first in JULY and the second in OCTOBER, since in past events many interested parties were left out when they reached the limit of allowed participants.
The first edition 2021 will be on July 23, 2021, at 7:10 am to travel the first section through the different roads, the route goes both through the free road, dirt roads, sidewalks, river beds not exceeding those 60 centimeters deep, crossing incredible landscapes offered by the Sierra Madre Occidental, being the most scenic route in the country. 
Overnight in cabins in one of the tourist destinations of Durango to continue the next day July 24, 2021, with our adventure to our destination at the port of Mazatlán.

We have groups of guides in the front and sweepers in the back strategically distributed for greater organization and security of the event, mechanical support, civil protection, paramedics, and mandatory regulations.
Durango-Mazatlan 4×4