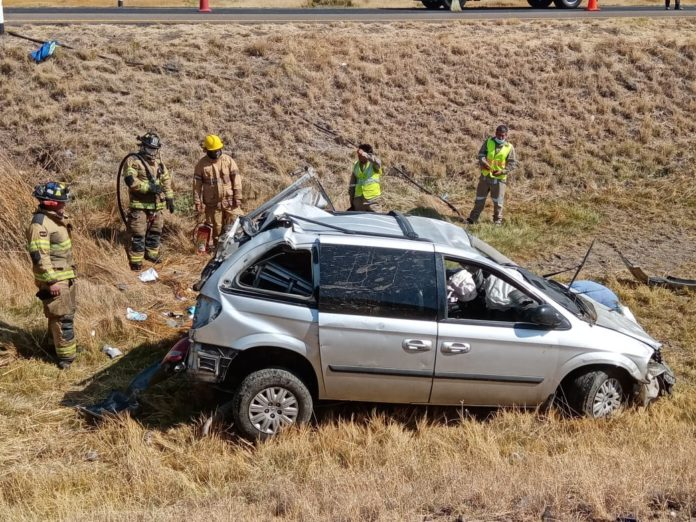 On the afternoon of this Sunday, the overturning of a Voyager truck was recorded at kilometer 26 of the Durango-Gómez Palacio highway, which was driven by a male person of Korean origin, who suffered multiple injuries. 
The paramedics of the Meritorious Red Cross transferred the man who was badly injured to the San Jorge Hospital to receive medical attention.
For its part, the Heroic Fire Department, belonging to the Municipal Public Security Directorate (DMPC), attended to the fuel spill to prevent any fire and/or explosion.
Source: lavozdgo.com