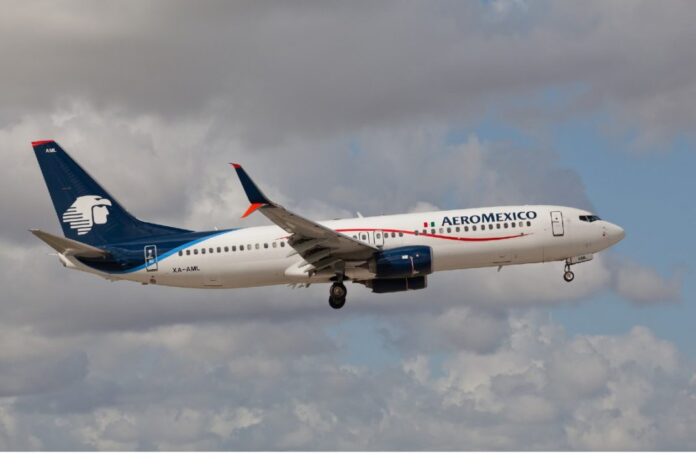 With CDMX route to Durango.
So far in 2021, Aeroméxico has more than 16 thousand passengers transported between CDMX and Durango and they will increase from 3 to 4 weekly daily flights in April.
Connectivity with the Aeroméxico airline is reactivated as once again there will be three to four daily flights from Durango to Mexico City, just as they were before the pandemic, which was announced by the Secretary of Tourism and Cinematography of the State Government, Eleazar Gamboa de la Parra.
He indicated that air connectivity continues to increase in a safe and responsible manner, reconnecting Durango with Mexico City, and thus gradually doing so with more destinations without putting the health of users at risk, since both the airport staff and those of the different airlines follow the health protocols.
At the moment, the Aeroméxico company currently operates 17 weekly flights on its Mexico City-Durango route and will increase to 21 weekly flights in April.
In 2019, the airline closed the year with more than 208 thousand passengers transported on the Mexico City-Durango route, while in 2020 they closed with more than 86 thousand passengers transported on that route and so far in 2021 they have carried more than 16 thousand passengers transported.
The return of one more frequency at 3:00 p.m. that there was already from Mexico City-Durango will allow the Durango entity to have four daily flights to the country's capital and vice versa, it will also strengthen the connectivity that it currently has
"It comes to facilitate transportation by air between these cities, as indicated by the state governor, José Rosas Aispuro Torres," stated the head of state tourism, Gamboa de la Parra.
The official said that the greater connection with Mexico City makes Durango more accessible with the rest of the country, even with international destinations that seek the beauties of the state, helping the gradual reactivation of the entity's tourism sector.
Source: lavozdgo.com