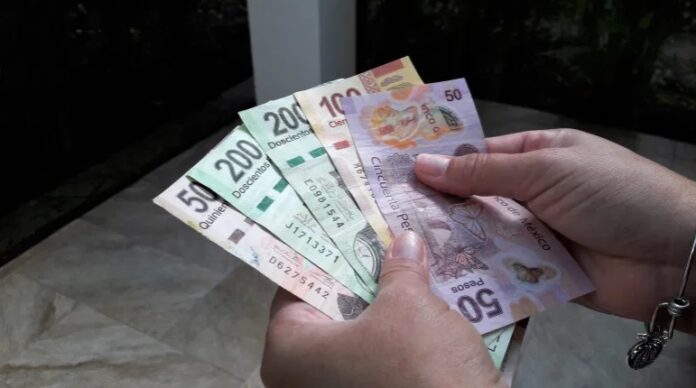 Double the monthly minimum wage in Mexico. This initiative presented by the Employers' Confederation of the Mexican Republic (Coparmex) in recent days aims to bring, in the not too distant future, income to at least 12,400 pesos per month for workers in the private sector, seeking to meet with the objective set Family Well-being Level.
"What we have found is that many companies have told us that they see how much the person who earns the least in their company earns, and how much (they need) to reach two basic baskets and a decent income, and there we arrive at the figure around 12,400 pesos," said José Medina Mora, president of Coparmex.
How much is the minimum wage in Mexico?
Currently, in our country the minimum wage per day is 207.44 pesos, which translates into about 6,300 pesos per month. With this measure, the monthly income would practically double, increasing the purchasing power of Mexicans to lead a better quality of life, although the increases must be gradual.
When would the minimum wage increase to 12,000 pesos?
The top leader of the Employers' Confederation added that it is expected that this line of well-being for families can be exceeded with this salary in 2026, although, for that year, estimates speak of an income of 8,600 pesos.
The response from the companies has been positive, since the objective is not only to provide enough for the two basic food baskets, but also for Mexicans to have access to an income with which they can live well, although it will be necessary to make the increase progressively in order to not cause inflation and not informality, alienating Mexicans from social security, according to the leader.
The income of 12 thousand 400 pesos, regardless of what the National Minimum Wage Commission (Conasami) defines, is proposed by Coparmex so that companies adopt it as soon as possible, to the extent of their possibilities.
How much does the minimum wage rise each year in Mexico?
Since the beginning of the mandate of President Andrés Manuel López Obrador, there has been an increase in the minimum wage. The year 2019 marked the beginning of this series of annual increases. Every January 1, the amount of money received by those who receive this salary has undergone changes, which has generated support and positive comments towards the administration.
On the other hand, it is relevant to mention that as of January 1, 2023, the minimum wage increased by 20%, from 172.87 pesos per day to 207.44 pesos per day.
   Source: Fox Sports