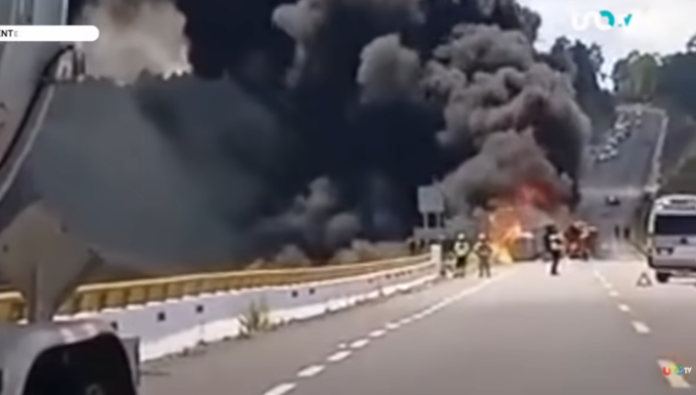 The explosion of a fuel-semi truck is reported on the Durango-Mazatlán superhighway, near the Llano Grande toll booth. Some videos are circulating on social networks that show a huge column of black smoke and fire coming out of the transport unit.
At the moment, no victims have been reported, while the road was closed preventively at kilometer 076+100 of the 675 Durango-Villa Unión highway of the Lázaro Cárdenas-Villa Unión section. 
According to preliminary information, the loaded unit was carrying gasoline and overturned.
Firefighters and elements of the National Highway Guard are already at the scene to attend to the incident. 
Source: Uno TV