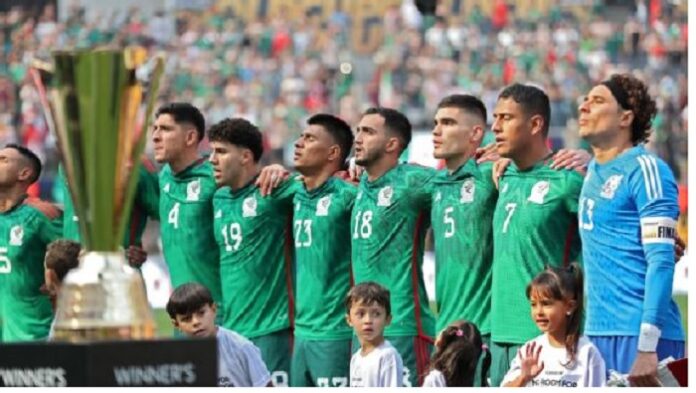 As the 2026 World Cup (co-hosted by Canada, Mexico, and the United States) approaches, both Liga MX and the overarching Mexican Football Federation (FMF) have tinkered with their internal structures to combat stagnation over the past few years.
That's perhaps best personified by FMF commissioner Juan Carlos Rodriguez and his decision to fire Diego Cocca as men's national team manager following a disastrous 3-0 loss to the United States in the Concacaf Nations League semifinals. Rodriguez replaced Cocca interim manager Jaime "Jimmy" Lozano, who had just days to prepare for the summer's Gold Cup tournament.
The risk paid off. Mexico thrived in the competition and lifted the Gold Cup trophy earlier this month, and with some respect reclaimed in the region, Rodriguez now wants to make more significant and far-impacting changes.
Last week, Rodriguez detailed a wide-reaching strategy on what he wants Mexican soccer to accomplish in the future — touching on everything from getting Mexican players at European clubs and scheduling more competitive matches.
Expert advisors and training centers in the U.S.
Rodriguez highlighted four areas where they want to improve support: sports science, logistics and operations, Liga MX collaboration, and a group of expert advisors.
Specifically, with the group of expert advisors, Rodriguez wants to bring in coaches with national team experience (who have no conflict of interest with advising Mexico), former Mexican national team players, experts in sports science, and "international figures" who have had success in the game.
Usually insulated from outside voices, the move is an atypical one in Mexican soccer.
"One by one, they're going to help us in the entire process, from the selection of sporting directors, the selection of coaches and accompanying the process to be able to judge and be able to measure the success of things," said Rodriguez, who used next year's Copa America as an example of when these advisors could help analyze performances and progress.
Rodriguez stressed that these names won't be making any FMF decisions but will be involved in only consultation.
Looking over logistics and operations, one interesting note was the plan to locate two locations in the U.S. that would be a part of Mexico's training facility network.
"One on the East Coast of the United States, and another on the West Coast of the United States, that allows us to provide better fields for the players, better gyms, better spots where they can relax and have better nutrition," Rodriguez said.
Why the U.S.? The national team simply plays more games north of the border. Due to contractual deals with Soccer United Marketing (SUM), Mexico plays numerous times in the U.S. and will continue to do so in the future.
The idea of having dedicated sites in the U.S. could make it easy to help scout and identify dual-nationals in the U.S., who wouldn't have to travel to Mexico to train.
All that said, don't expect the federation to announce a groundbreaking for a flashy new facility soon. Instead of building their own centers, they're instead going to rely on partnerships with already established facilities.
"Today in the United States, there are universities, clubs, sporting entities that already have [facilities]," said Rodriguez, later adding that they'll make more partnerships if needed for FMF-associated sites. "We're not going to spend money, we're going to make commercial agreements."
Source: ESPN