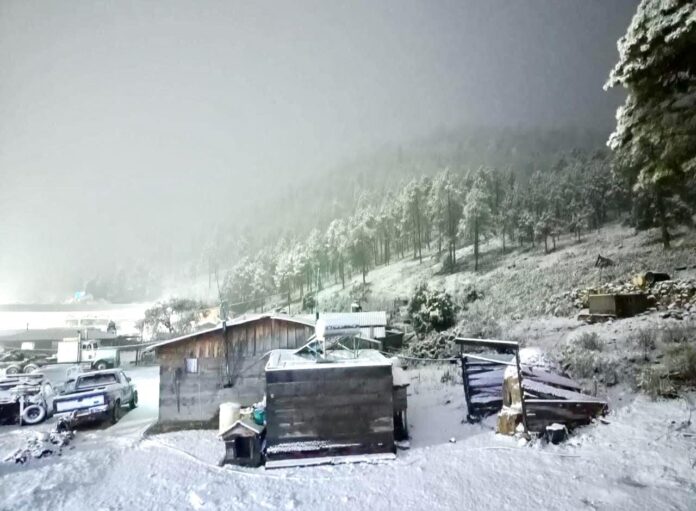 This morning the first snow of the season falls in the municipality of Guanaceví; also in the Sierra de Tepehuanes.
Derived from the effects of cold front number 14, for this Saturday the probability of rainfall in various regions of the state of Durango is increased, with isolated rains of 0.1 to 5 millimeters in municipalities in the north, and moderate to occasionally strong of 5 to 25 millimeters in the northwest, in addition, snowfall during the early hours and Sunday morning in the municipality of Guanaceví and nearby mountainous areas.
The Department of Meteorology and Hydrology of the Local Directorate of the National Water Commission (Conagua) added that, due to the clouds expected for this Saturday, the maximum temperature, on average, could approach 23 degrees Celsius.
On the winds that are contemplated for today, the federal organism revealed that it is anticipated of 35 kilometers per hour, with maximum gusts of 40 kilometers per hour in the state territory; At the same time, he announced that on Sunday 19 the intensity of the winds will increase, with maximum gusts that could reach 60 kilometers per hour, which will generate a sensation of cold during the day.