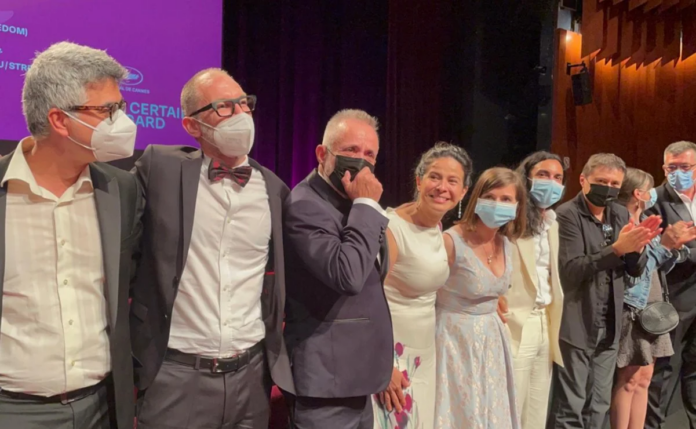 The film revolves around a mother looking for her kidnapped daughter and competing for the highest prize in the section A certain look and the Golden Camera
Today the film inspired by the case of a Mexican mother who saw her daughter disappear as well as hundreds of other victims who day by day suffer harassment and abuse of the lives of their loved ones was presented at the Debussy Hall of the Cannes 2021 festival. This first film by director Teodora Mihai is set in Northern Mexico and is masterfully performed by Arcelia Ramírez and Álvaro Guerrero.
In "La Civil", a mother (Arcelia Ramírez) tirelessly searches for clues that will lead her to the whereabouts of her daughter, whom members of a cartel kidnap. Heartbreaking and painfully current, "La Civil" highlights the femicides, corruption, and powerlessness that exist in Mexican society. After the 140 minutes in which Mihai tells in detail the ordeal of Cielo in the search for his daughter Laura, the applause did not wait in a long and heartfelt ovation that lasted eight minutes and that moved the director and the actors until tears.
It is very important to be here and that this issue is seen in the world, that it is talked about, that it continues to be made visible," said Arcelia Ramírez with a broken voice. This was the first time that both she and her co-star Álvaro had seen the film. In "La Civil" Álvaro plays an absent father who finds it difficult to connect with his daughter Laura but who gradually assimilates the drama of his loss. "It is a subject that moves me and touches me deeply. There is so much to do… I hope this is a small way to help… ", he said moved through tears.
"La Civil" is up for two awards: that of the most important parallel section in Cannes called Una Cierta Mirada, in which directors such as Michel Franco catapulted his career by winning this trophy and who, by the way, this year is a co-producer of this film. And that of the Camera d'Or for directors who present their debut at Cannes.
According to the first reactions of the international film industry, "La Civil is an important, forceful, necessary film," said the Spanish producer Marian Matachana. For Kleber Götz, a German critic, "there are many films about this issue and the problem of kidnappings and drug trafficking in Mexico, but this film has something very important, very intense, and it is the gaze of those who remain, of them that they have to settle for the bones of people who don't know if they really belong to their loved ones in order to say goodbye. A tragedy that Mexico is experiencing and that still cannot be measured ".