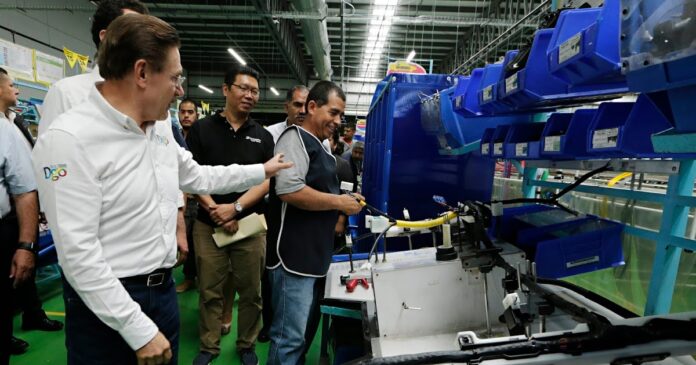 For the second consecutive month, the Durango entity registered an increase in new jobs with the Mexican Institute of Social Security (IMSS); in February there were 872 new sources of work, but 68.8% are temporary.
February closed with a total of 241,978 new jobs officially registered with the IMSS, compared to the 241,106 with which January ended, so that in this second month of 2021 872 new sources of work were generated.
The accumulated number of jobs generated so far this year is 2,842, because in January there were 1,970 new sources of work.
Thank you for watching
So far, the average number of jobs generated per day in the Duranguense state is 48.1.
However, during the month of February, of the 872 jobs created, 600 of them are temporary; that is, they are people hired for one, two, three, four or five months. 68.8 out of every 100 jobs are in this condition.
Of the permanent jobs, in February there were 272, which means that out of 100 only 31.2 are secure jobs.
Only during the month of January, of the 1,970 jobs that were generated, 1,540 were permanent, 90.6 of the total generated in that month.
With these figures, of the 2,872 new jobs created between January and February of this year, 1,812 are permanent jobs, which means that at the end of the second month of 2021, 63 percent of new jobs before the IMSS are permanent. .
Last year, in the first two months of the year, 2,931 sources of employment were generated, a figure similar to the one in 2021.
Source: elsiglodetorreon.com.mx