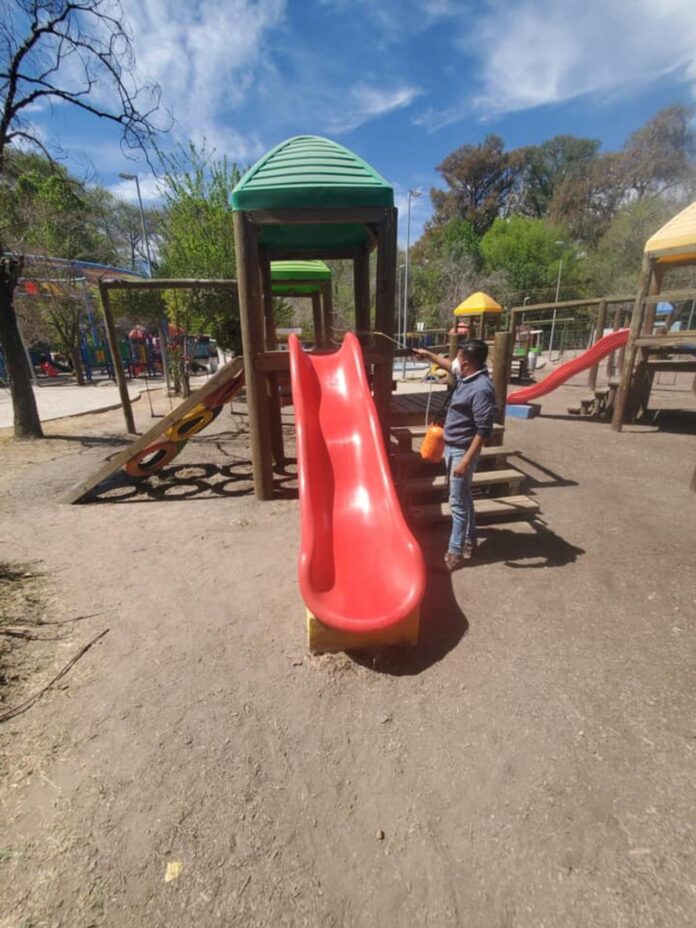 Public public spaces run by the City Council receive a disinfection process up to three times a day.
Jorge Pérez Romero, municipal director of Public Services, assured that the staff of the agency performs daily cleaning of squares and parks, both on benches and on the fences that control access to them, including children's games and exercise structures physical.
"Obviously, as they are very large spaces, the materials are acquired by drums, both chlorine and other materials," added the municipal official.
He said that this is done despite the fact that the Public Services Directorate still has 400 workers in their homes, due to prevention health instructions in relation to the Covid issue, so it even requires administrative personnel from the Parks area to specify disinfection.
He admitted that when the first weekend immediately after the state and municipal authorities announced the reopening of the parks, there was a saturation of people who went for a walk, mainly to the Guadiana Park; however, gradually the citizens themselves became aware of the fact and there are no longer such agglomerations.
"It was for obvious reasons that when these spaces were opened, people came but fortunately now the citizens do comply with all the measures, both in the filters at the entrance and all the recommendations that are not only made by the Public Services staff but also by Protection Civil and Public Safety ", he concluded.
In order to carry out the acquisition of disinfection supplies, the Director of Public Services stated that an item close to 300 thousand pesos was required, corresponding to the maintenance itself, to be able to buy all the necessary implements for parks and public squares.
Source: elsiglodedurango.com.mx