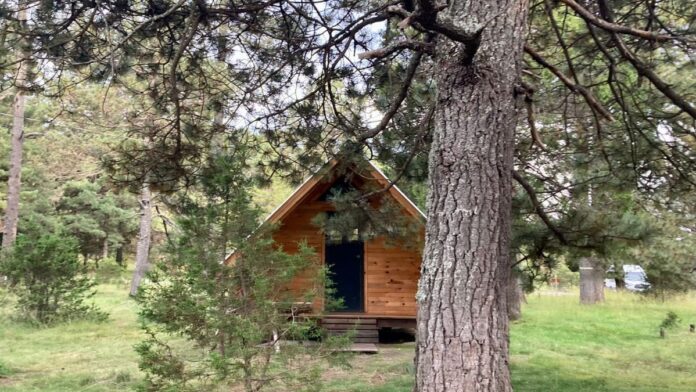 The Ministry of Tourism is working on the organization of the cabins, in order not to lose the ecotourism touch of the region
DURANGO. – Winter is coming and for Mazatlecos that means one thing, looking for a cabin in the Sierra de Durango, an area where the high season is about to begin and where, in most of the ecotourism centers, Sinaloans are the first customers.
The Undersecretary of Planning of the Department of Tourism of the State of Durango, José Campuzano González, mentioned that the season begins between November and December, some even take advantage of this month of October and stay in the nearly 900 cabins that are dispersed among the municipalities from Durango and Pueblo Nuevo.
"How do we prepare? The packages are prepared in advance, keeping the areas clean, taking care of the green areas. Our strong season is during the holidays, from December 16 until after the New Year."
Right now we have approximately 900 cabins, distributed in several municipalities, in the municipality of Durango and in Pueblo Nuevo, the ones with the most cabins."
The objective, he pointed out, is that tourists can come and enjoy nature, the cold that they do not experience in their homes and even, if they are lucky, to see snow fall and live the full experience of the winter season.
He added that currently the 900 cabins are enough and they are even looking for a way to regularize and not exceed the number of them, since the idea is to maintain ecotourism, respecting the ecosystem and the wildlife that is home to that area of the Western Sierra Madre.
"We are going to take care of the growth of the cabins, what we seek to take care of is responsible tourism, we have a mantra which is to leave no trace of your visit in the mountain area, the more we make the cabins grow, the more we will occupying wildlife, on the contrary, we are going to control the growth of the cabins," he said.
DURANGO CABINS
The prices of the cabins, he said, depend on their capacity, there are cabins for couples, for four, six or up to 20 people, and their prices range from 1,500 a night to 3,000 or a little more, which are also based on amenities.
Source: Punto