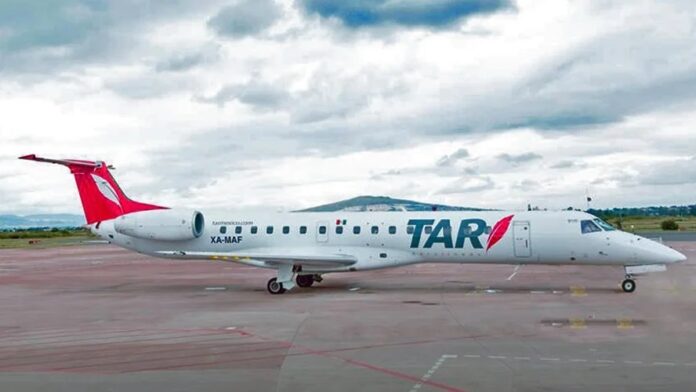 An average occupancy of 70 percent is planned for the new air routes that Durango will have, mentioned Councilor Antonio Morales Guzmán, president of the Tourism Promotion Commission.
Recently, the opening of new air routes from Durango to Monterrey, Nuevo León was announced; Hermosillo, Sonora; and Puerto Vallarta, Jalisco.
The opening of more air routes to the center of the country and border cities is planned, taking into account the connectivity requirements revealed by market studies.
"Durango is already a tourist destination and what is sought now is to be accessible to visitors from other states and abroad, since for now, it is complex and expensive to get to Durango by air," he mentioned.
The same market studies have indicated that the average occupancy of the TAR company's new air routes would be 70 percent, in the frequencies they will have per week.
For now, negotiations with Volaris are already very advanced, so it is expected that this airline will soon have a presence at the Guadalupe Victoria International Airport.
This will allow more people to have the opportunity to come and get to know the Historic Center and the Sierra de Durango, in addition to participating in activities such as the Revueltas Festival, by the way, very close, in its 2023 edition.
Something that should not be missed is that Durango is in the top five of the safest cities in the country, which is why it remains a great option to visit.
Source: El Siglo de Durango