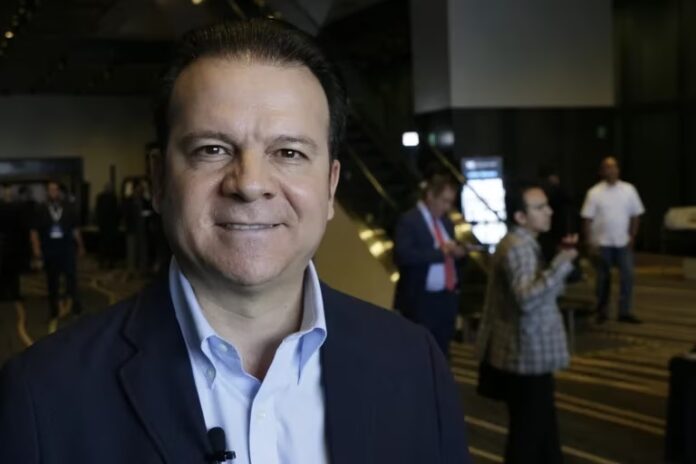 "Durango is a hidden economic gem," said the governor highlighting the signing of contracts with companies interested in settling in the state.
The governor of Durango, Esteban Villegas, presented the economic potential of the entity in various industries and its growth, in order to become one of the best-positioned entities for the installation of companies nationwide.
He mentioned that Durango is also one of the safest states in the country and they have talented young people, qualified labor for any type of company, and, in a specific region, for industrial-type companies.
Villegas said that the exposure of Durango as an investment center does not stop after North Capital Forum 2023, as he will have the opportunity to present the benefits that the state has with it in other forums, in which he will be able to talk with other companies.
He explained that until now, according to the National Institute of Statistics and Geography (Inegi), Durango was positioned as the second with the highest growth in business, which is reflected in the recent deals it has closed with companies from different fields.
Esteban Villegas said that many companies in the automotive branch and in the renewable energy sector since it is a state "that may be the most important nationwide in terms of renewable energies" in a context in which the Companies are moving into green technologies, an area in which "Durango can become a powerhouse."
Source: INFOBAE