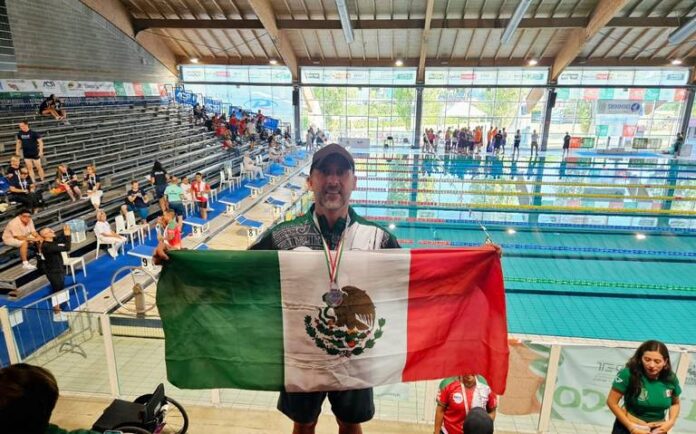 The competitions just started, and Durango has already accumulated four gold medals and one silver in the Workers' World Swimming Championships, which takes place in Cervia, Italy.
Hugo Butzmann has four medals to his account, he managed to climb to the top of the podium in the 200-meter freestyle, 100-meter freestyle, silver in the 50-meter breaststroke, and gold in the 4×50 freestyle relay.
For her part, Astrid Mojica hangs the gold medal in the 50-meter breaststroke, but the activities are just beginning and that is why there may still be many more podiums.
Martha Ríos is another of the Duranguenses who are also in competition and who will surely get medals in future events.
The three swimmers have excelled in the world of swimming for many years, they were high-performance, they are currently coaches and today they proudly represent Durango and Mexico.
This is the seventh edition of the World Workers' Games, where the Durango people since November 2022 got their passport.
It was in the 50th edition of the National Workers' Games that took place in Oaxtepec, Morelos, whose swimmers from Durango obtained the right to attend Europe, the World Workers' Games in Italy, since it was a qualifying round of international character.
It was not only swimming, but also beach volleyball, indoor volleyball and basketball.
In the Nacional that was in Oaxtepec, the Durango delegation was made up of 155 athletes representing various organizations, companies and state unions in ten disciplines of the eleven called, such as athletics, chess, basketball, soccer, swimming, indoor and beach volleyball, all of them in both branches and categories, as well as Miss Sympathy and regional dance.
In the national fair, there were a total of two thousand participants and it was a great sports party and pleasant coexistence.
  Source: El Sol de Durango