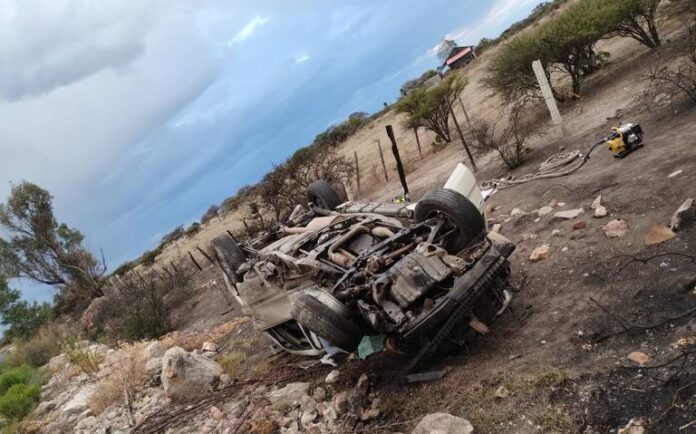 The State Attorney General's Office (FGE) announced the identity of the victims of the accident that occurred on the afternoon of last Friday, August 4, on the Durango-Mazatlán free highway, in which two elderly people lost their lives. .
The deceased were identified as Alejandro Wallander, 60 years old, and Joaquín, 65, who lost their lives after they collided with a trailer at kilometer 18 of the Durango-Mazatlán freeway.
Alejandro and Joaquín were traveling in a General Motors vehicle, specifically a white 2005 Cadillac. And due to the alleged speeding, Alejandro lost control of the car to finally hit the trailer driven by Juan Diego, 28 years old.
Finally, Juan was made available to the Public Ministry to determine his responsibility in the accident.
    Source: El Sol de Durango