The undersecretary of promotion of the Ministry of Tourism in Durango, Elvira Silerio Díaz, explained that, in 10 years, the number of beds in cabins has increased, currently adding around 500 throughout the mountains.
Mazatlecos, Sinaloans, or Durangenses have anything, it is that we seek to vacation in places contrary to where we live, such as the mountains, especially Durango.  
This has become the favorite area to spend a few days relaxing, and many Sinaloans are choosing to invest their money there, so if these are your plans, you have to know that there are regulations that protect the environment and the Ministry of Tourism will explain what each of them should look like.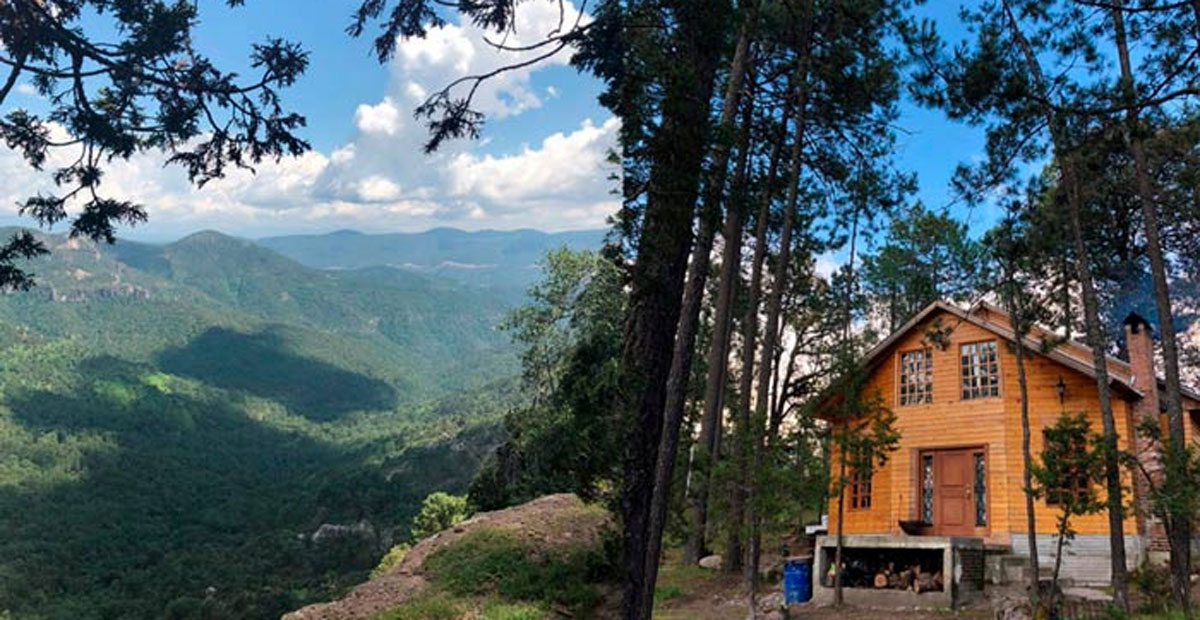 Before venturing out, you have to know that the Durango area is part of the Sierra Madre Occidental and that wild species live there that are even considered in danger of extinction, as well as dozens of types of trees and pines that also require care to avoid its deforestation.
The undersecretary of promotion at the Tourism Secretariat of Durango, Elvira Silerio Díaz, explained that, in the last 10 years, the number of beds in cabins increased, currently having around 500 in cabins with capacity for 2 or up to 12 people, of local, international and, above all, Sinaloan investors.  
"The issue is regulated a lot so that these developments coexist in a harmonious way with forestry development and there is no immoderate logging, the same case in parks, there is a regulation and it is becoming stricter for when there are local investments such as international or other states," he declared.
Silerio Díaz, who is not building for the sake of building either, here comes the good part, Durango has its own construction regulations for areas such as the Sierra Madre Occidental, and all its material and what goes into a cabin must be friendly to the environment,  
"The issue is that they must be with renewable energies, they have solar energy, dry toilets to take care of the water, the materials they use must not be flammable because they also run the risk, among other very specific ones to protect the western Sierra Madre, such as visitors and cabins," he said.
For The Latest Mexico Breaking News, Mexico News in English, Living, Working, Investing, or Retiring in Mexico Please Join and Share our Page Click Here