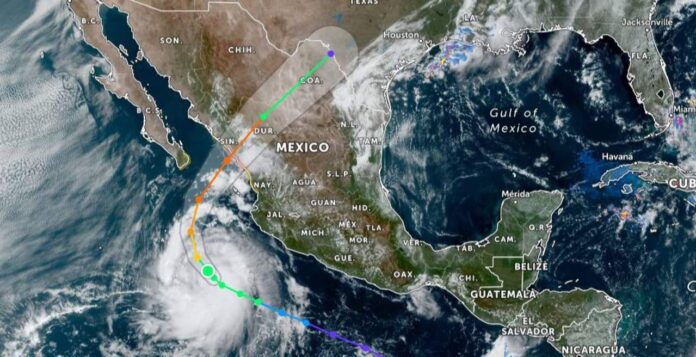 This hurricane will impact Sinaloa, so heavy rains are expected in the state of Durango, informed the Secretary-General of the Government, Héctor Flores.
The Secretary-General of the Government, Héctor Flores Ávalos asked the population to remain alert and informed about the intense rains that will occur in Durango, derived from the hurricane "Pamela" that will hit Sinaloa.
He assured that coordination has already been established between the Civil Protection Authorities of the various municipalities to attend to possible emergencies.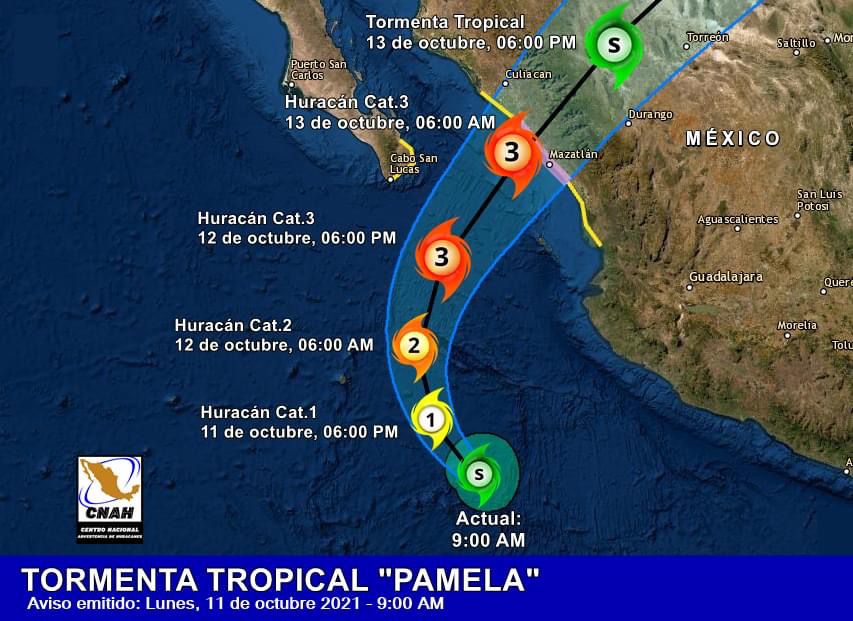 "For the State Government, the main thing will be to protect the integrity of the people and their belongings," said Flores Ávalos.
He emphasized that for a few days communication has also been maintained with the State Water Commission, and the National Water Commission (Conagua) to monitor what is happening with this tropical depression that rises through the Pacific and that it is expected that in the next days already converted into Hurricane Pamela, it impacts a part of the coast that faces the Pacific Ocean, and is expected to impact the neighboring state of Sinaloa.
They ask municipalities of the Sierra de Durango to be alert for 'Pamela'
"Fundamentally we hope that on the part of Sinaloa that this impact occurs (…) we have a particular interest in monitoring what may happen in the municipalities attached to the Sierra area: Tamazula of course, Otáez, Topia, Canelas," he said.
These municipalities are the ones that could be most affected, like Pueblo Nuevo, so the municipal and state Civil Protection bodies are in communication.
It is predicted that in the middle of the week there will be the greatest precipitation.
Finally, he emphasized that there is constant monitoring, in conjunction with the National Water Commission to monitor the filling of the dams.
Source: elsiglodedurango.com.mx, elsoldedurango.com.mx