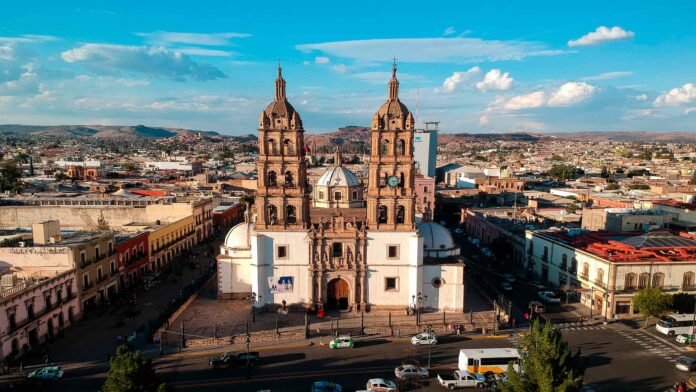 Eleazar Gamboa de la Parra announced that hotels, ecotourism centers, and recreational activities have reopened with all sanitary measures
The pandemic of the Covid-19 has left losses economic important throughout the country, and Durango not have been the exception, only in the tourist theme this reaches the 600 million pesos, estimated Eleazar Gamboa de la Parra.
The Secretary of Tourism of Durango announced that when entering the green traffic light the influx of visitors will increase and for the summer at the end of the year, they expect to recover 800 million pesos.
"This will be well below what could be generated from the economic spillover in 2019, which was a record figure, above 1,200 million pesos, but which if compared to 2020 is an important recovery," he said.
When inaugurating an information module of the neighboring state in the Historic Center of Mazatlán over the weekend, Gamboa de la Parra revealed that Durango currently registers hotel occupancy levels above 35% and on weekends they reach up to 43 percent .
"For a destination like Durango and the current conditions are not so bad, although a very low number is heard compared to the 56% we had in 2019, which compared to destinations that are not sun and beach we are among the three most high among medium-sized cities, " he said.
For this reason, he pointed out, an intense tourism promotion campaign was launched in the main cities of Sinaloa, one of the main tourist-supplying states.
"30 percent of the visitors we receive are Sinaloa, of that amount 45 percent is from Mazatlán, more than 20 percent from Culiacán, 14 percent from Ahome and the rest of the other municipalities, we have it identified to through quarterly monitors and based on this we focus our promotion strategies and in Mazatlán and Sinaloa we have great potential, "he said.
The state official reiterated that as of this Monday, Durango enters the green traffic light, although he said, that does not imply that the guard is lowered in terms of health protocols.
Source: lavozdgo.com