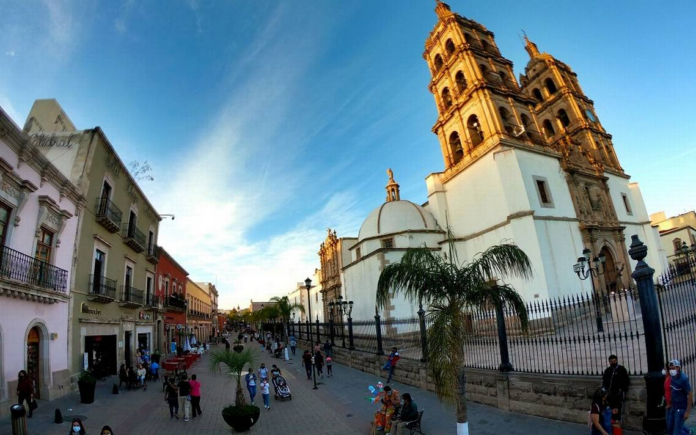 A little further off the beaten path, you'll find the old western city of Durango.
The state of Durango has a pretty notorious reputation as it shares a border with the cartel haven of Sinaloa and consequently has seen its share of violence.
That being said, the city of Durango itself is a safe, inviting place with a unique downtown region that draws obvious influence from its old west history.
Durango was, after all, where hundreds of classic western films were shot.
The nightlife in the Centro area is something that all travelers should experience on their trip to Durango.
The streets around the town cathedral have a thriving arts and handicrafts scene, and there are plenty of tasty food and booze options.
The restaurant Fonda de la Tia Chona offers a delicious menu of traditional regional dishes, and just down the street is Botica Concina Bar, where you can enjoy cocktails with a side of jazz.
Source: <a href="http://<iframe width="853" height="480" src="https://www.youtube.com/embed/nR5ddrxRrLc" title="YouTube video player" frameborder="0" allow="accelerometer; autoplay; clipboard-write; encrypted-media; gyroscope; picture-in-picture" allowfullscreen>Youtube