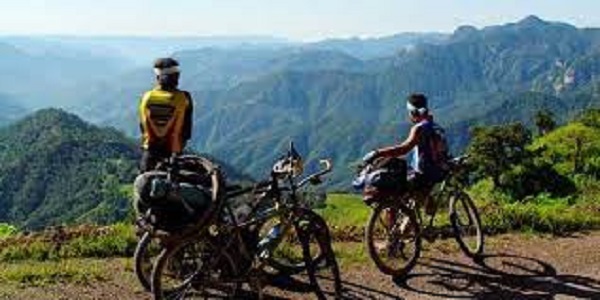 The Durango state secretary of tourism, Eleazar Gamboa de la Parra, announced that Durango participates in the most important Adventure Tourism event in Mexico and Latin America, where the state is promoted as an adventure and nature destination in the " Adventure Travel Network "2021 (ATMEX).
He reported that the state attended this event represented by officials of the Ministry of Tourism and tour operators who promote tours for adventure tourism destinations, in order to disseminate the places of Durango where you can carry out ecotourism activities that show the natural wealth of this beautiful state.
According to Eleazar Gamboa, ATMEX is a business and relations event focused on the strengthening and growth of the Adventure and Nature Tourism industry, which generates strategic alliances between buyers, suppliers, and specialized media.
It also leads to the professionalization of the industry through academic programs dedicated to sharing standards, latest trends, success stories, and best practices of the industry in Mexico and the world.
The IX edition of this meeting takes place from December 8 to 10 in the city of Tuxtla Gutiérrez, Chiapas; It is the most important Adventure Tourism Fair in Mexico and Latin America, and therefore it is conducive to the generation of commercial relationships between tour operators and buyers, as well as a link with the media where they are made aware of the activities carried out and the destinations with which Durango has.
The Secretary of Tourism in the state thanked Governor José Aispuro Torres for the work done by positioning Durango as one of the safest states in the country, in addition to supporting tourism in the region.
Durango has also stood out for its sporting, adventure, and hiking events, among which are: The Pan-American Race, The Motorcycle Week, The 4X4 Jeep Route, El Mexiquillazo, Vagabundos de la Montaña, Sinverguenzas Bike, among others.
ATMEX brings together national and international buyers and media who are always looking for the best tourism products and operators in the country, which represents a great opportunity for Durango in this area.
Source: OEM