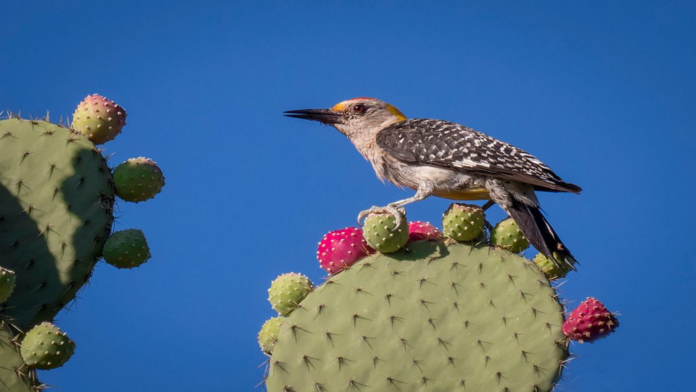 Sustainable and environmentally friendly tourism is one more tourism product with great potential for the flora and fauna of Durango
The government of the state of Durango, through the Ministry of Tourism, will promote bird tourism, an option to diversify the tourist offer, which represents an important economic benefit. Besides being a new trend to be friendly with the environment, Eleazar Gamboa de la Parra announced.
The Durango Secretary of Tourism added that it is an attractive and sustainable product that consists of observing the bird at an adequate distance from which you do not alter it and from where you can take pictures.
"Bird watching is one of the potential promises of the economy and sustainable development within ecotourism activities," he added.
Gamboa de la Parra, indicated that in Durango around 438 species have been estimated, representing 40% of them in Mexico. Of these, 55.3% are residents, 34.4% are winter migrants, 6.7% are summer migrants and 15.8% are transitory. In addition, there are 39 endemic species that are distributed in the state, with Pueblo Nuevo and San Dimas being the municipalities with the highest bird endemism in Mexico, surpassing many countries in this area.
He explained that the species of greatest interest in our entity are long-eared quetzal, green macaw, chara pinta, mountain sparrow, Aztec blackbird, mountain parrot, golden eagle, spotted owl, red-headed pyranga, red warbler and blue mulatto.
The secretary mentioned that birdwatching can be done throughout the year, however, the summer season (June-September) is recommended for observing resident species such as green macaw, long-eared quetzal, or red warbler, and in winter (December- March) for the observation of migratory species such as warblers, thrushes, vireos, and aquatic species.