The weekend is a perfect occasion to visit the famous "Pueblo Magicos" Magical Towns of Mexico and that is how many motorcyclists who like to visit these picturesque communities understand it, more than a hundred of the best places to visit in tourist plan in the national territory. Currently, every weekend an average of 400 motorcyclists visit one of the Magic Towns, which represents an increase of 20 percent compared to this same percentage in 2015.
According to experts on the subject, motorcycle tourism offers us a deeper contact with wild spaces, deepens our senses by directly capturing the cold, rain, and wind, and contemplating landscapes from a very special perspective.
The ten entities of the Mexican Republic with the highest motorcycle tourism activity are Puebla, Hidalgo, Morelos, Veracruz, Guanajuato, Michoacán, Jalisco, Nuevo León, State of Mexico, and Baja California. In addition to the gastronomic and cultural attractions that the Magic Towns have, motorcycle travelers, like to follow those routes that have excellent contour lines, roads that are safe, and are in perfect condition.
According to recent statistical records, the Mexican market is successful in weekend trips. On average, what is spent on a 250-400 kilometer motorcycle ride is one thousand to one thousand five hundred Mexican pesos, including food, accommodation, and additional expenses. Mexico has a varied offer of routes for tourist motorcycling, especially due to its great diversity of destinations and its excellent vacation infrastructure. Worldwide, motorcycle tourism has had an increase of 16 percent annually in recent times.
Get to know 111 Magical Towns of Mexico on a motorcycle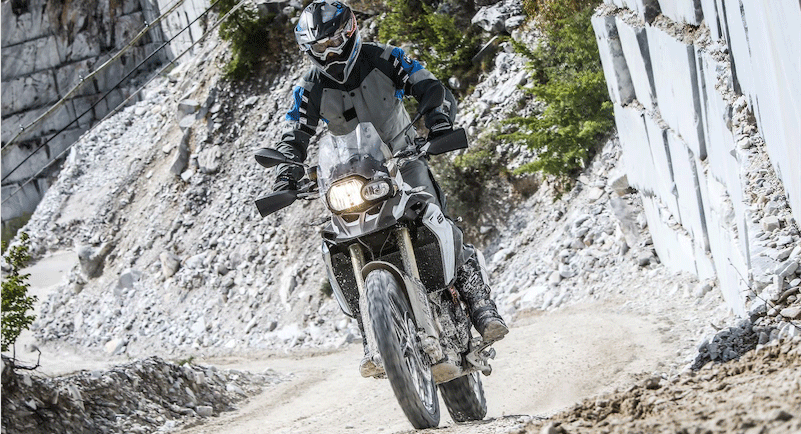 Mexico is a country with a large number of landscapes throughout the length and breadth of its territory and in order to promote tourism and show the world the beauty of its scenarios, the program "Rodando Rutas Mágicas" is carried out, an initiative that offers a perfect showcase for lovers of adventure and motorcycling to get to know the nation.
This round consists of enjoying the 111 Magical Towns of Mexico, registered in the program coordinated by the Federal Ministry of Tourism. Here, the participants will get involved in a dynamic that consists of seeking to obtain the commemorative patch of this activity, which is made up of five pieces that are acquired and accumulate as they roll through the Magic Towns and obtain stamps in the program's passport.
The first participant to go through the 111 Magic Towns is Ioram Abolnik, founder of DiscoverMoto and passionate about motorcycling on all types of terrain. 
MISSION
Promote motorcycle tourism in Mexico aimed at enjoying, living, and experiencing the natural, historical, and cultural riches that our country offers.
VIEW
To be the only certification unit for Moto Tourism in Mexico, giving recognition to the trajectory of motorcyclists who travel through the Mexican Republic.
VALUES
UNITY, BROTHERHOOD, RESPECT, TOLERANCE, RESPONSIBILITY, EDUCATION, SOCIAL COMMITMENT.
OBJECTIVES
– Promote Motorcycle Tourism in Mexico
– Certify the traveling motorcyclist that complies with the RRM program participation protocols
– Promote the use of the motorcycle as an alternative means of transport
– Promote individual or collective culturalization by learning on each trip through the Mexican Republic.
– Encourage in the motorcycling community an interest and sense in the practice of their motorcycling.
---
Locate the tourist destinations of each RRM challenge and draw your route … What are you waiting for !!