DURANGO, MEXICO.- There have been 60 fires this season, most of them were detonated in March, and there is an affected area of 1,526 hectares, reported Claudia Hernández Espino, State Secretary of Natural Resources and Environment, who stressed that in this Four fires are currently active.
---
"If we make a comparison of the surfaces affected last year just for this season, last year there were 10,213 hectares affected, and right now 1,526," she said.
Claudia Hernández Espino said that of the active fires, the most complex has been the one located in Carbonera, which is a town located in the municipality of San Dimas, a fire that has been active for more than a week in a very rugged geographical location, practically in the region of the ravines, even there in the state governor Esteban Villegas Villarreal, has twice ordered an overflight through the area, to be able to locate the access of the brigade members.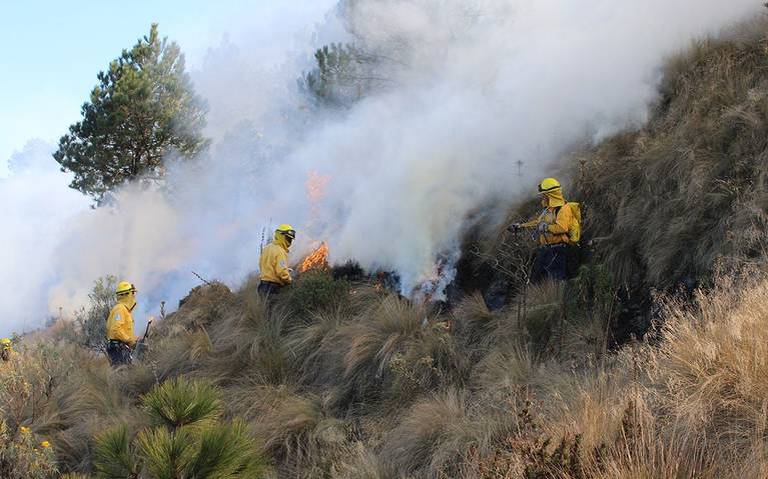 This incident has been able to control 95 percent, and there are 70 brigade members ready to attend to it, the remaining five percent that could not be mitigated is due to the difficult access, and the ruggedness of the place, but it can be said that it is under control.
Another fire is also active in the municipality of Pueblo Nuevo, specifically in the community of San Bernardino de Milpillas, which is being attended to by a brigade; two more are active in the municipality of Mezquital, one in Santa María de Ocotán attended by a brigade, and another in the community of Buenaventura, one that was located in the community of Llano Grande could be mitigated 100 percent, and we are only awaiting confirmation of how much was the area affected in that incident.
Source: OEM
---