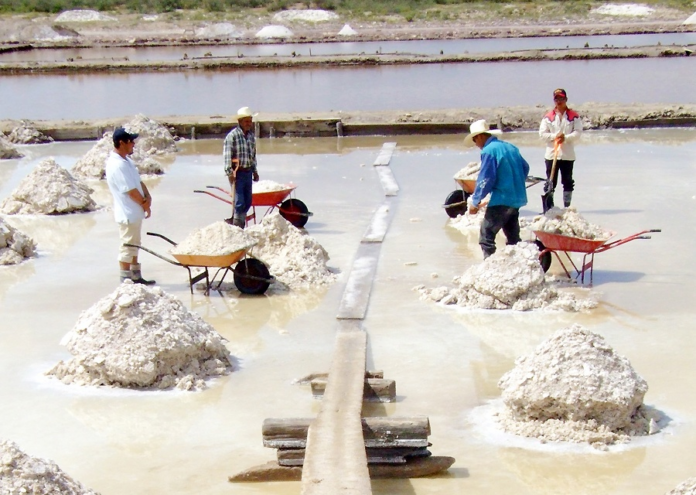 The demand for lithium, a metal that is used in electric car batteries, is increasing because it is part of the "solutions" of the energy transition to attack climate change and Mexico is being targeted because it is estimated that there are deposits in 82 localities, especially in Sonora, Puebla, Oaxaca, Nuevo León, and Durango, but it is also found in the Mixtec and Zapotec indigenous regions, said Violeta Núñez, a researcher at UAM Xochimilco.
Only for a medium electric vehicle is used up to 10,000 times more than a cell phone and data from the European Commission indicate that these units will grow exponentially since they will go from 4 million in 2018 to 900 million in 2040, said during the conference La electrical reform and the Mexican countryside called by the Ministry of Agriculture and Rural Development.
He explained that currently of the global lithium market, 65 percent of which is produced, is already used for electric car batteries. He explained that the World Bank projects that the use of "strategic" minerals would have to be increased by almost 500 percent, graphite, lithium, and cobalt will have to be widely produced to reduce carbon dioxide emissions and keep the planet below the 2 degrees increase in temperature.
Mexico has lithium, graphite, silver, lead, zinc, copper, manganese, and chromium, which are demanded by the energy transition. He added that graphite is the first mineral that is in the sights, "on a planetary level it has its main deposits in Sonora and Oaxaca, territories that will be of great importance in the coming years. Mexico already supplies the United States in an important way ".
He specified that Mexico is in the ninth place among the countries with the most deposits of graphite and in the 10th place of lithium. He recalled that the Chinese company Ganfeng Lithium, is positioned in five countries, including Mexico, and "is seeing the potential of lithium at the national level, they consider (the company) that the sonora project is one of the largest in the world."
It is necessary to consult not only indigenous peoples in accordance with ILO Convention 169, which has never been respected in the case of mining concessions and therefore there was no consent of the native peoples, there are 25 thousand concessions, many in those territories in ejidos and agrarian communities.
For his part, Alberto Montoya Martín del Campo, director of the National Commission for Regulatory Improvement (Conamer) highlighted that more than 90 million hectares of social property require technification, water explains more than 80 percent of the productivity of the field. they require creating more capacities to feed an additional million people a year.
Source: jornada.com.mx