Helados Vida will raise capital of approximately $ 20 million to start this project. In the next 6 months, it plans to open its main model stores.
The Mexican company Helados Vida, which is dedicated to the sale of artisan ice creams, waited seven years to make its dream come true: to take over the ice cream brand Danesa 33 and re-open ice cream parlors that date their customers back to the 1980s, the decade in which this product gained popularity. The plan involves raising capital and a possible alliance with a company interested in the same purpose.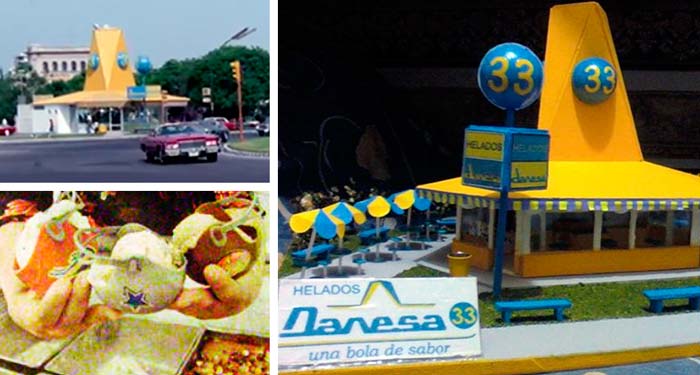 "We have sat down with important people but we have not made a decision about it, we have a business plan, we want to open between 10 and 15 branches. We will have model branches in 5 or 6 months because first, we need the IMPI property title and so we can start with this project, "said Mauricio Martínez, president of Ice Cream Life.
The company seeks to carry out a capital raising of approximately $ 20 million to start this business.
Helados Vida was created ten years ago by a group of friends, who previously dedicated themselves to the operation of restaurants; At one meeting the idea came up to create a cafe or restaurant that reminded them of the eighties, so they focused their eyes on the Danish 33 ice creams, which were very popular when sold in football helmets.
The first step they took was to go to the Mexican Institute of Intellectual Property (IMPI) to find out the status of the brand since they supposedly could not use it because it was a Nestlé brand.
"We took on the task of registering that it was not true because it was a brand that since the 1990s stopped using it, so they had been unused for more than 15 years and in the IMPI regulation there is a clause that says that if you do not You use a brand after 3 years, any company can obviously access it through a trial, so we showed in the first instance that it was not using it, "says Martínez.
They had to go with notaries because Nestlé argued that they were sold in restaurants and stores, but Helados Vida was able to verify after 7 years of litigation in various instances, the Supreme Court of Justice of the Nation resolved to sign the sentence ordering the expiration of the Danish trademark registration 33, so Nestlé loses the rights to it.
In all that time that Helados Vida was in litigation, he dedicated himself to improving recipes at home to wait for them to have the brand in hand and implement their business plan.
"Our intention is to make buying ice cream more welcoming, to sit down for a little while, like in a small cafeteria. But also, the advantage of ice cream is that it is a product that you buy, you take it to the park or wherever, so we are not afraid that the Covid-19 will interfere with our plans. Our target market is a market where they can pay for ice cream because we know that we are going to experience a very strong economic crisis, "adds the manager. 
Titanic Competition
In Mexico, the ice cream market is mostly owned by Grupo Herdez, – whose frozen food division participates with Nutrisa ice cream – which it acquired in 2013 -, Helados Nestlé in 2015 for $ 1 billion and the acquisition of Helados Moyo in February; and Unilever, with Holland ice cream, Magnum, Cornetto.
Unilever has the largest market share with 49.5% in the sale of ice cream by the boat in Mexico, followed by Nestlé with 27.1% and Herdez with 2.6%, according to data from the market consultancy Euromonitor.
While Grupo Herdez went on to lead the ice cream market in Mexico, with the purchase of Moyo ice cream, with 9.2% of market share above Hawaiian Paradise, which has 7.2%.
This list is followed by Ice Cream Santa Clara de Coca Cola with 4.4%, followed by Dairy Queen, Ice Cream Netherlands, Ice Cream Sultana, Ice Cream Dolphy, Häagen-Dazs, and Yogen Fruz, according to Euromonitor.
In the entire Mexican territory, there are about  450,000 ice cream parlors and ice cream parlors, of these, about 80% are SMEs,  according to data from the International Ice Cream Fair.
The ice cream industry in Mexico has a value of 900 million dollars annually, with an annual growth of 4.5% taking into account only the companies that have labeled products – such as Unilever and Herdez -, according to data from the International Fair of the Ice cream.
This growth was driven by the consumption of ice cream for family presentations from 1 liter and for the period 2020-2021, they plan to maintain growth between 4.5% and 5%, says Hugo González Orozco, manager of the Fair.
Without a doubt, confinement has represented a good opportunity for desserts, especially ice cream, which is the second most requested food by Uber Eats.
Source: forbes.com.mx
The Mazatlan Post