This program increases hotel occupancy in the country by between seven and eight percentage points, the agency reported.
Miguel Torruco Marqués, Secretary of Tourism, confirmed this Wednesday that long weekend holidays, better known as "Puentes", will continue to promote this activity in the country.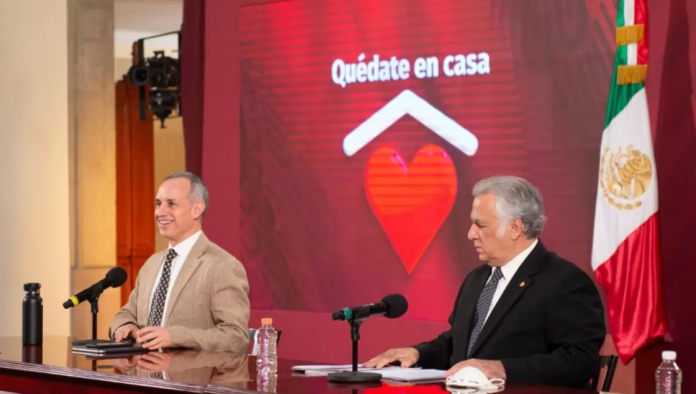 At the evening press conference on the situation of the coronavirus pandemic in Mexico, he pointed out that President Andrés Manuel López Obrador, who earlier this year had spoken in favor of disappearing on long weekends, promised to maintain the " Puentes "to face the crisis that the tourism sector is experiencing due to the health crisis.
"The president authorized me to announce that to detonate domestic tourism, which is essential, they will stay on long weekends," said Torruco.
According to the head of the Sectur, the "Puentes" encourage national and international tourism, increase hotel occupancy by seven or eight percentage points compared to a common weekend and mean an economic spill of 38.4 billion pesos .
Torruco pointed out that, thanks to the existence of these long weekends, around five million national tourists visit tourist destinations, specifically, one of the 121 Magical Towns.
They seek to create another long weekend holiday
Torruco Marqués also indicated that he is working with the Ministry of Public Education (SEP) to add another 'Puente' to the school calendar in order for internal tourism to have a faster recovery.
He added that the reopening of tourist destinations is urgent; However, he said, the transition to the "new normal" in the industry without chimneys will be in accordance with the traffic lights presented the previous week by the Ministry of Health.
Sectur also presented a unified protocol of sanitary measures recommended to tourist establishments to reduce the risk of contagion by travelers in hotels, airplanes, land transport, and restaurants.
In a couple of months, the health contingency has dealt a blow of 500 billion pesos to the tourism industry, which has faced the worst crisis in its history.
Source: elfinanciero.com.mx
The Mazatlan Post