Two hundred and thirty-five kilometers of railroads have put Mexico's president and its richest man back in business together.
The project that will make partners of billionaire Carlos Slim and President Andres Manuel Lopez Obrador is the second tranche of the controversial Maya Train in the country's southeastern region, after two of Slim's companies won a contract worth 18.5 billion pesos ($774 million).
The train marks Slim's first large investment in a government project during this administration after a canceled airport and lawsuits over an unfinished pipeline frayed the relationship between him and Lopez Obrador. Work on the rail contract is set to begin this week.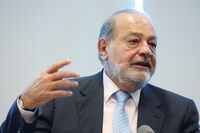 "The 'Engineer' thinks developing the southeast is of the utmost importance," said Slim family spokesman Arturo Elias Ayub, referring to his father-in-law by his nickname. "Investing in infrastructure is essential to boost this lagging area. Margins in these types of projects are always tiny, but they're very important."
The president's office didn't respond to a request for comment.
Maya Train
The section of the train that Slim's Operadora Cicsa SA and Fomento de Construcciones y Contratas SA are building goes from the town of Escarcega to Calkini in the state of Campeche. It's 235 kilometers (146 miles) of old railway that have to be overhauled to handle modern rolling stock.
The Maya Train, something of a passion project for Lopez Obrador as he tries to kindle growth in a less developed part of Mexico, has been controversial from the start. A few weeks before taking office in late 2018, he held a local referendum on whether to go ahead. While 89.9% of those who voted said yes, only 1% of Mexico's population took part in it.
The route is home to many indigenous groups who fear that it will serve tourists but do little for them. Their leaders say the law requires that such an undertaking include a referendum specific to indigenous groups.
The entire line will stretch 1,460 kilometers across five Mexican states and may carry more than 8,000 passengers a day as well as cargo. It will serve some of the country's most popular tourist destinations, including Cancun and Tulum. Chiapas, one of the states the train will go through, has the largest proportion of people living in extreme poverty in all of Mexico, according to statistics agency Inegi.
Environmental Impact
Judges in some of the states have granted partial injunctions that attempt to delay or stop construction, none of which apply to the second tranche being built by Slim, for now.
Environmentalists worry about the impact a project this size will have on the fragile ecosystem. The route is home to an estimated 800 to 1,200 jaguars, an already endangered species, according to Panthera, a New York-based nonprofit. The train will also include a stop near the Calakmul Biosphere Reserve, one of Mexico's largest protected areas, which would need hotels, restaurants and other accommodations to be built for a large influx of visitors.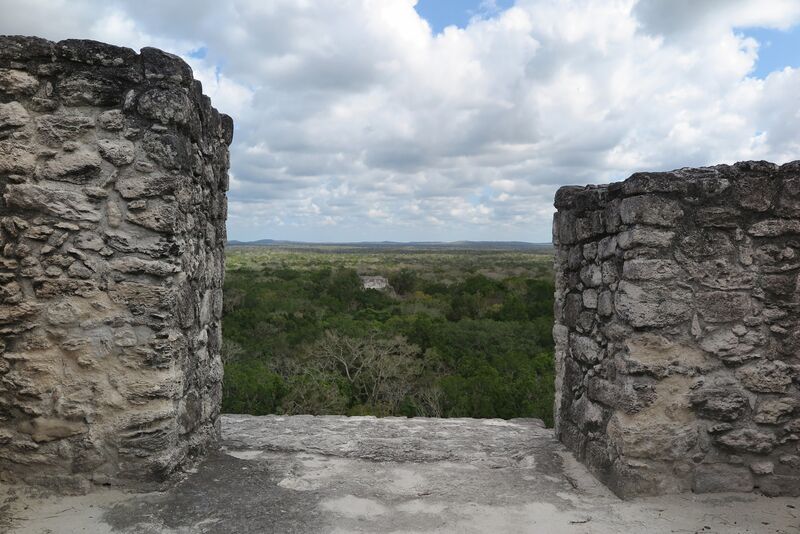 Experts also worry it won't be profitable but Lopez Obrador says the train is a "social" project aimed at boosting the economy of the Yucatan Peninsula, creating jobs and infrastructure that will reduce emigration.
Amid the coronavirus pandemic, the administration dubbed the train an essential project that has to be built, just as it did with the two other projects favored by the president, the Santa Lucia airport, and the Dos Bocas refinery.
Slim's companies are set to start working this week.
Canceled Hub
Slim was one of the most affected by Lopez Obrador's decision in October 2018 to cancel a $13 billion, partially built airport in Mexico City. Through Grupo Carso SAB, he teamed up with another builder, Empresas ICA SAB and others to build a $4 billion futuristic terminal and one of the two runways with an estimated cost of about $400 million when the contract was awarded.
Through the pension fund of his bank, Grupo Financiero Inbursa SAB, the billionaire owned most of a $1.6 billion Fibra E — a hybrid between a master-limited partnership and a real estate investment trust — issued by the group building the airport.
After the cancellation, not all was lost for Slim. The Lopez Obrador administration had to pay to settle hundreds of broken contracts and the Fibra E returned all of the capital to investors.
But a few months later, a dispute over a partially built highway and then another over a natural gas pipeline again tested their relationship. Both matters were eventually resolved, with Slim personally negotiating the agreement to settle the pipeline matter.
Slim spokesman Elias Ayub says the contract for the train has very strict and fair terms, and there's no concern that past issues with contracts will repeat themselves. For now, the companies have received a 20% advance on the project and will be paid on a monthly basis, depending on progress.
Once the world's richest man, Slim has fallen to No. 20 in the Bloomberg Billionaires Index with a $44.4 billion fortune. He's still Mexico's wealthiest person by far. Most of his money has come from telecommunications, but his empire spreads across construction, banking, and mining.
Source: Bloomberg
The Mazatlan Post