A photo of white smoke in a Grupo Modelo company went viral, as it could mean the end of the beer shortage.
This Tuesday users of social networks reported activity in a company owned by Grupo Modelo located in Mexico City, which could indicate that the shortage of beer is about to end.
The photo that would demonstrate the resumption of activities at the plant was shared by a Twitter user with the message: "White smoke comes out of Grupo Modelo CDMX. HABEMUS CHELAS !!!! ".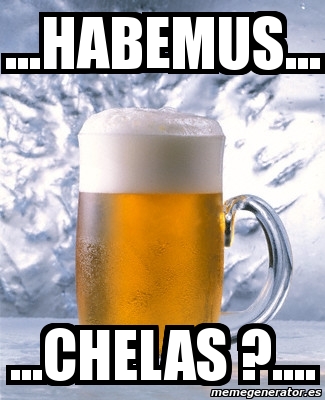 Netizens' excitement was immediate, as white smoke in a brewery indicates that fermentation processing of barley, the main ingredient of the alcoholic drink that seems to be a favorite of Mexicans, is taking place.
Given the viralization of the photo, many social network users began to speculate about the possibility that Grupo Modelo has returned to operate since it has not made any official pronouncement in this regard.
Some netizens even asked if the smell of barley can be distinguished in the surroundings of the photographed plant because otherwise, the white smoke could be a sign of something else
It should be remembered that the brewers in the country were forced to stop their activities to adhere to the National Sana Distancia Day, imposed by the Federal Government to stop the transmission of the COVID-19 coronavirus in the country.
Despite the viral photo, Modelo reports that it has not reactivated beer production
Before the disclosure on social networks of a photo of a Grupo Modelo factory with white smoke in one of its chimneys, which was interpreted as a reactivation of the company's operations, the brewer denied the fact and said that it is located at the waiting for the authority to resume activities.
"We continue to follow the instructions of the federal authority. At this time, our beer production and distribution operations are suspended.
"To avoid irreversible damage to our plants, certain tasks are carried out to preserve our biological assets, such as yeast and sludge," said Fernando Morales, director of external communication and internal reputation for Grupo Modelo.
Source: radioformula.com.mx, eluniversal.com.mx
The Mazatlan Post