Grupo Elektra was one of those indicated by the Ministry of Labor and Social Security as the biggest violator
Likewise, it was specified that 94% of the companies have complied.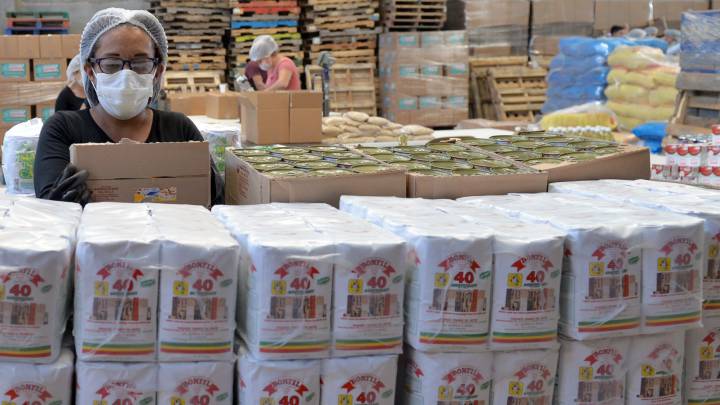 Luisa María Alcalde, head of the Ministry of Labor and Social Welfare, announced the companies that have refused to suspend activities during the Health Emergency caused by the coronavirus. The companies that stand out are Grupo Elektra, Autofin México, Campeche Sportswear, among others.
In the "Mañanera" the "Who is who" of the companies that refuse to suspend activities at this time of the pandemic was exposed. On the list are Elektra, whose stores are still open in Mexico City, Aguascalientes, Chiapas, Guanajuato, Jalisco, State of Mexico, Morelos, Nayarit, Puebla, Querétaro, Tabasco, Tlaxcala, and Veracruz. Ricardo Salinas Pliego's company has more than 10,000 employees, who continue to operate despite the health emergency.
For its part, Autofin México, a company that sells auto parts, continues to open in Mexico City with 30 employees. Campeche Sportswear, a company in the textile industry, was also mentioned and Maquilados Hyplasa, dedicated to the manufacture of laminated tubes,  also continues to operate in Saltillo Coahuila.
Most companies have complied
In addition, it was specified that 94% of the companies did comply with the suspension of activities. Other companies changed their line of business to generate products or goods considered essential, so that they can continue operating. Among those who did that were Trico, Baja Nautical Service and Edumex.
Source: mexico.as.com
The Mazatlan Post